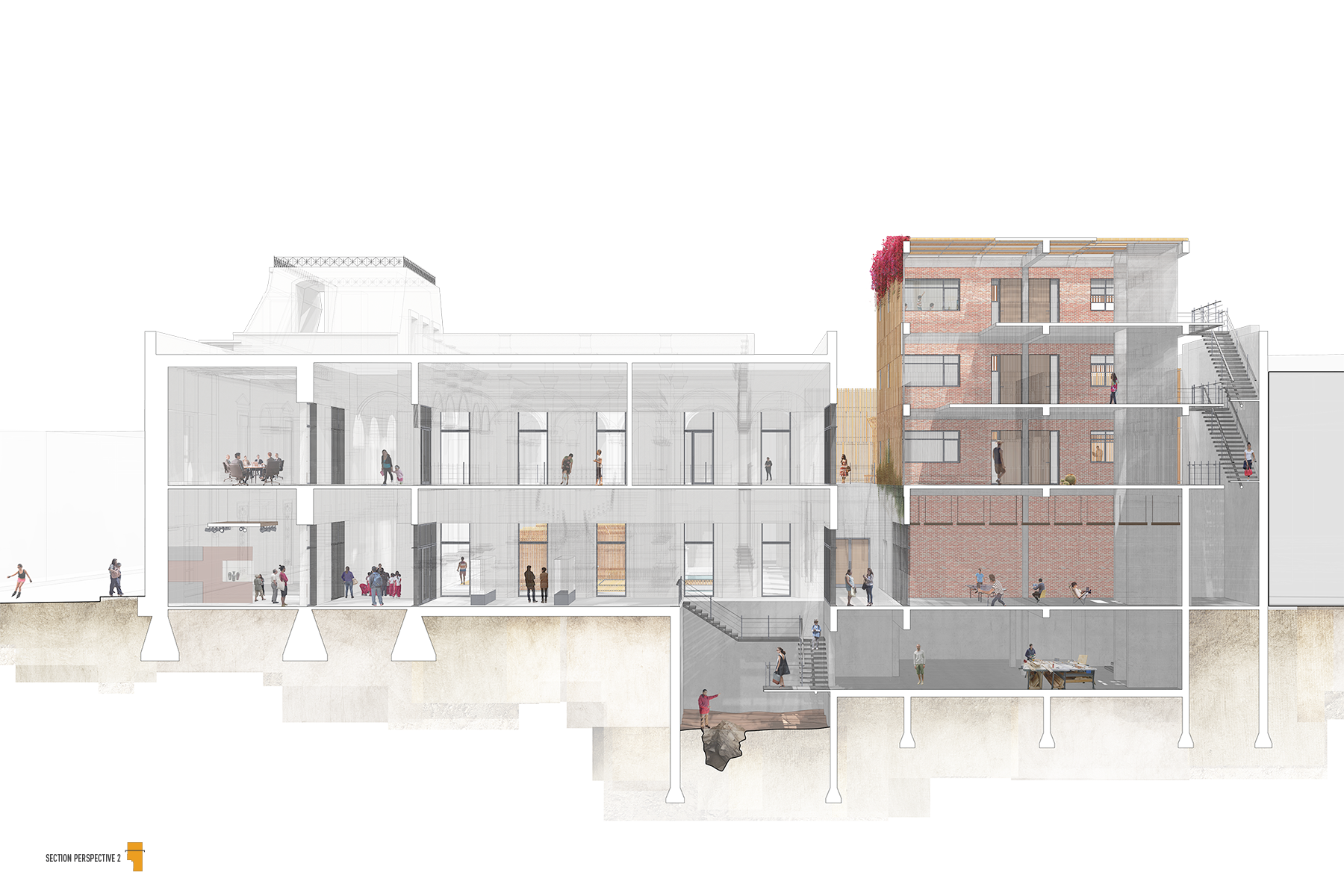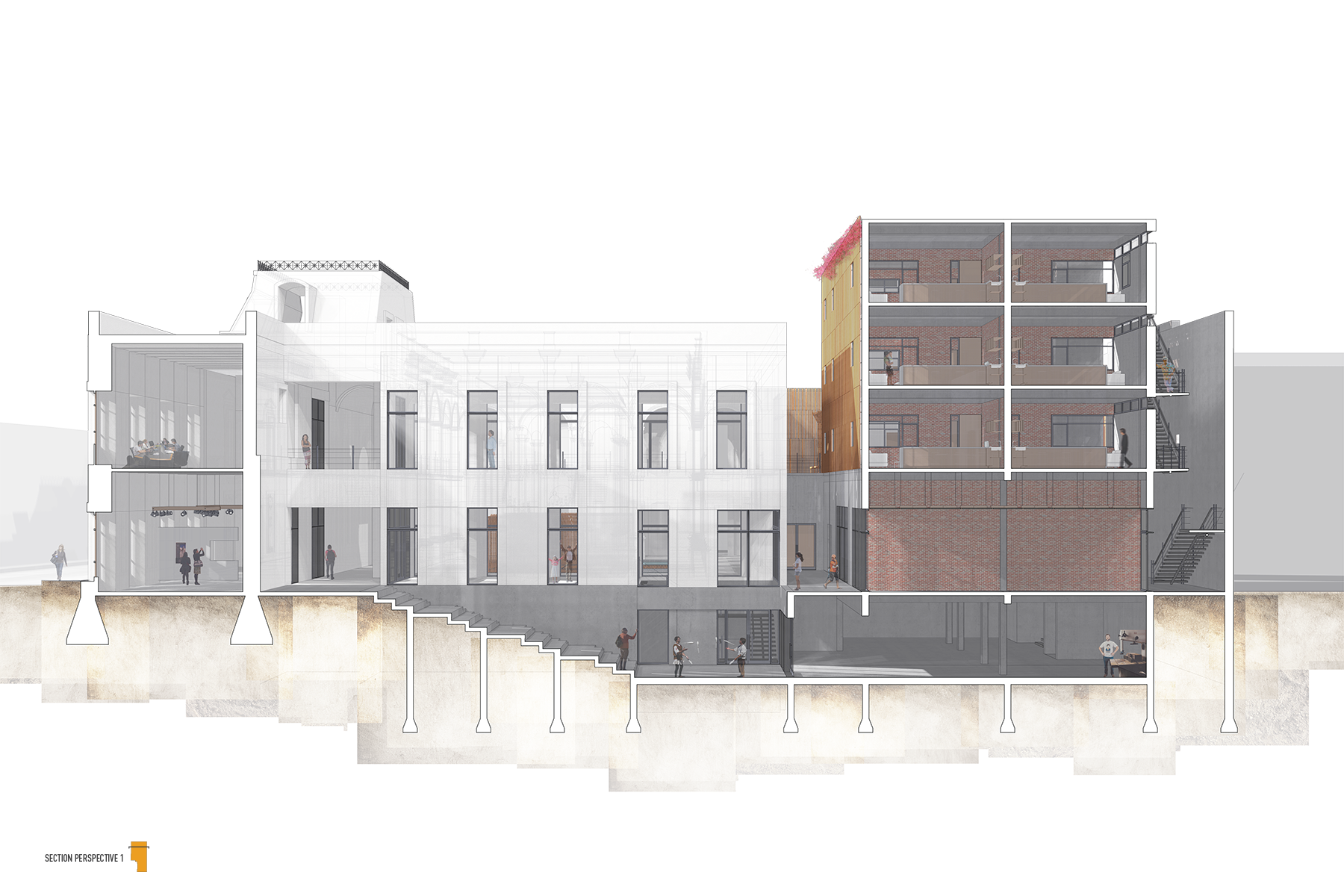 Artes y Ciencias
Spring 2015 | Advanced Design - Studio Mexico | Professor Benjamin Ibarra-Sevilla | With Molly McNamara and Izabella Dennis
Artes y Ciencias is an adaptive reuse and addition proposal for a historic university building in Oaxaca, Mexico. The university is rapidly expanding and finds itself in need of more classrooms and student housing. Our design also incorporates a museum, focused on the history of the university and archaeological richness of the site, and commercial retail spaces. These additional programs aim to catalyze interaction with the street and city beyond, further embedding the university in the community and culture of its place.
The design carefully considers the sensitive historical context of the 1898 building, following guidelines established by UNESCO. The project is capped at four stories to preserve existing sight-lines, while stucco on the exterior façade blends into the immediate context.
A new architectural language is introduced within the project's interior courtyards. The building's framed infill system is exposed, revealing the concrete and brick beneath. The addition is covered in a wood screen, which breaks away from the building to create pavilions and shaded outdoor space throughout the project. The interstitial spaces between the addition and original building generate a dialog between this contemporary language in wood and the historic university's classical masonry.